Lee Forum was in contact with both Lewisham and Greenwich councils about some key 'eyesore properties' which blighted the neighbourhood area. Both councils responded, and sought to remedy the situation after detailed liaison, through the use of environmental enforcement orders, empty dwelling management orders and S215 notices.
The following buildings have so far been improved through Lee Forum's working with the councils:>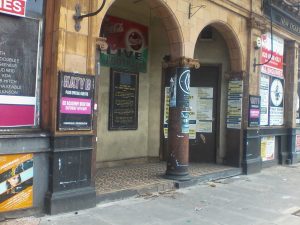 159 Lee Road SE3 9DJ (Greenwich) – New Tiger's Head, unsightly flyposting at ground floor level, dead pigeons on facade, leaking pipe health hazard inside, flyposting, leaking pipes and rotting floors. The building was on The Victorian Society's Top 10 Endangered Buildings list for 2017. The building was finally let out for retail following two failed attempts by the owner to have it converted to residential use.
Campaign group and photos here
.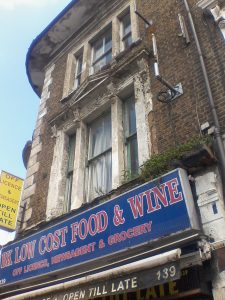 139 Lee Road SE3 9DJ (Greenwich) – convenience store and off-licence on ground floor with residential floors above, seriously dilapidated exterior with crumbling masonry, plants growing in stonework, broken guttering and holes in soffit board, roosting pigeons, falling tile hit a nearby parked car and narrow missed hitting a person – extensive renovation work was carried out during the summer of 2018 following the serving of a S215 notice by Greenwich Council – the building has been greatly improved.
More photos here.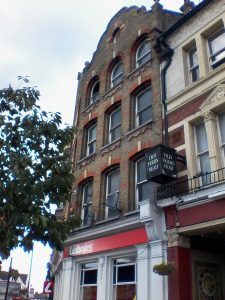 347-349 Lee High Road SE12 8RU (Lewisham) – upper floors above BetFred and 'Garage' entrance, dilapidated exterior with pigeon infestation due to broken and permanently open windows, falling pane of glass at the back of the building injured a staff member of the nextdoor pub, windows were boarded up. External improvements carried out in 2018 but the building remains empty whilst the owner is in a standoff with the council regarding utilities connection.
Petition asking the Council to take legal action here
.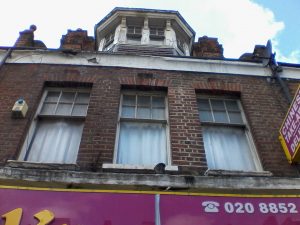 124 Lee Road SE3 9DE (Lewisham) – upper floors above Kingfisher Chinese takeaway, dilapidated and shabby exterior, although registered as an enforcement case in late 2016 the Council then said that it was not serious enough to take legal action.
Petition asking the Council to take legal action here
.
The owner has since improved the property and it is an example of how renovation can be done well.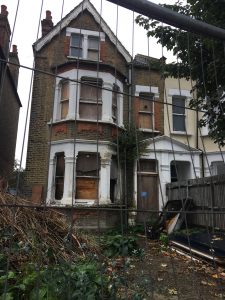 82 Manor Park SE13 5RL (Lewisham) – this house was empty for more than 20 years – people nickname it 'the falling down house'. It was boarded up, there were broken windows and debris over the front garden, and metal barriers were put in place to prevent access from the pavement, for safety and environmental health reasons. Past attempts to get something done failed, but Lee Forum tried a new initiative and the property was renovated finally in 2018.

Please watch this space for photographs and updates.
And please sign this national petition, calling for greater transparency from local councils over the way they tackle eyesore properties and enforcement cases. Thank you.